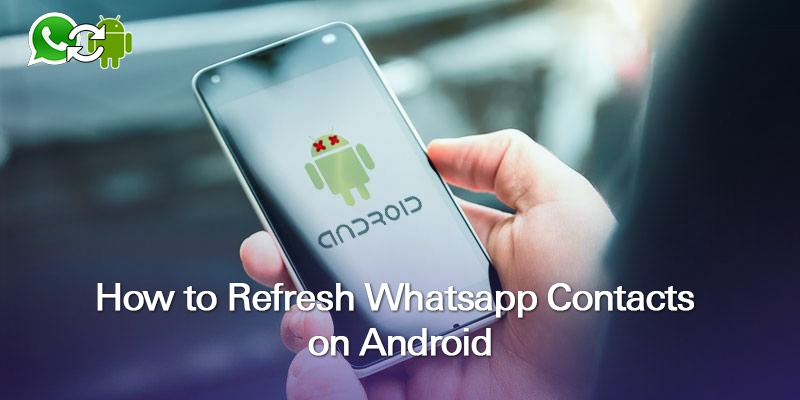 After having WhatsApp installed on your Android phone, do you end up seeing numbers instead of the names of your contacts?
Are there contacts that should be on your WhatsApp contacts list that can't be seen or accessed?
Sometimes,  users of Android phones are plagued with problems like these. Finding yourself in such situations can be frustrating, as communication via the app becomes quite stressful and near impossible sometimes. 
Before letting yourself fret over the problem of not being able to find your contacts, relax and read on. One easy way to fix this problem is by refreshing your WhatsApp.
Thankfully, the way to get this done is quite easy and straightforward. More often than not, this refreshing process is done automatically on new updates.
If your WhatsApp contacts list is not refreshed after an update, follow the steps below to manually refresh your WhatsApp contacts list:
Open "WhatsApp Messenger" on your Android device
Tap on the "New Chat" button, on the bottom right corner of the screen to access your contact list
Next, tap on the Menu button (three vertical dots) on the top right corner of the screen.
Select refresh.
Your contact list will immediately be updated, to reveal all contacts available on WhatsApp; including those that were previously hidden. 
Also, it is important to make sure that you have given WhatsApp permission to access contacts in your Android phone settings. Doing this, will help make sure that your WhatsApp contact list is always automatically refreshed.
To grant WhatsApp access to your phone's contacts, follow the steps below:
Go to settings on your Android device. 
Select "Accounts".
Select "WhatsApp" from the list of displayed Apps.
Click on it and then click on the 3 dots on upper right corner and the click on Sync Now
We are obsessed with everything about contacts so feel free to reach out to us on info@covve.com.
Our obsession led to Covve, the simplest, smartest contacts app, check it out!
Written on 07 Nov 2019.