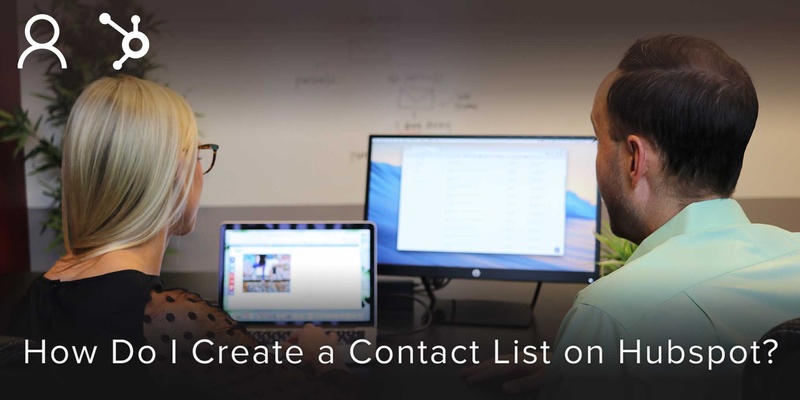 Hubspot is, undoubtedly, one of the best tools for Database and Inbound Marketing, especially with activities pertaining to CRM or Customer Relationship Management.
Before we understand the 3 simple steps you must follow to create a contact list on Hubspot, let us briefly understand how your business can benefit from Hubspot.
Hubspot is essentially a tool that records and stores information about your prospects, suspects, and customers to better communicate to them through customized campaigns.
It helps you to serve your customers better based on their past behaviors, their buying behaviors and the information they've shared with you.
All these factors ultimately help your business create a healthy relationship with its customers.
Having understood the "why", let's understand how to use Hubspot, specifically to create a contact list:
Option 1:
The first option available at your disposal is to simply import the contact information to Hubspot from another CRM software or from another spreadsheet.
Option 2:
The second option available to you is to simply create a Hubspot form which the visitor comes in contact with, through your website usually.
Once the visitor fills in his/her details, you will automatically receive a record of his email address or any other information that may have been mandatory to fill in.
Option 3:
This option is most suitable when a prospect interacts with you outside your usual business infrastructure.
First, log in to your Hubspot account and click on the option Contacts in Contacts.
Now, in the upper right-hand corner, click on Create Contact and then proceed to enter the properties and information about the prospect.
Finally, click on Create Contact once you've confirmed that the entered data is correct.

Systems and softwares like Hubspot focus on contact management but don't offer features for building relationships or networks.

Covve will serve as your personal CRM. If you are looking to grow your network and strengthen your relationships through a systematic management, it is time to meet Covve App! By documenting and adding notes about calls, texts, or face-to-face meetings, you'll be able to review and prepare for follow-up calls. 
Learn more about the exciting Features or Download the App NOW!
Written on 02 Jun 2020.