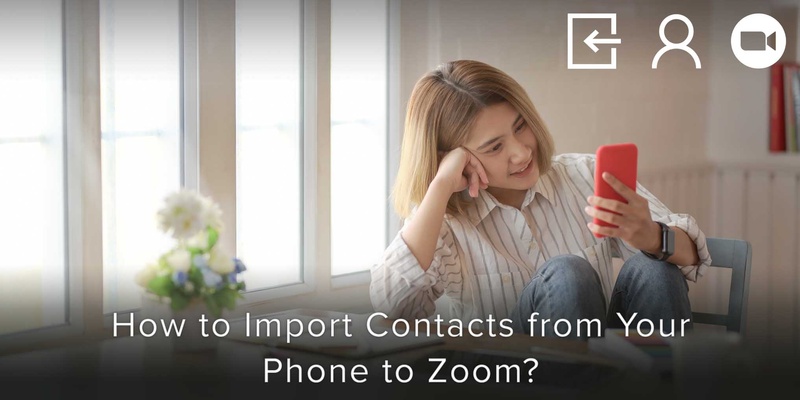 Fact is, with stay–home culture taking over, COVID–19 is giving Zoom a huge surge. It's important now more than ever to optimize the app's functioning and your convenience alike, by importing contacts from your phone to Zoom.
This should allow you to not only view your contacts on the Zoom app but also enable you to directly invite them on a video call without going through the hassle of finding and segregating through the contacts.
Without further ado, here are the steps you can take to import contacts from your phone to the Zoom app.
Step 1:
First off, you want to ensure that Zoom has access to your list of contacts, which you can do by just opening Settings in your phone, navigating to Privacy and Contacts and then tapping ion the Zoom toggle.
Now, sign in to the app from your mobile device and navigate to Settings.
Step 2:
Under settings, click on Contacts, and then, click on the option Phone Contacts Matching.
Now, enter your mobile number to enable Zoom to confirm your identity.
Upon entering your mobile number, click on Next and then on Ok.
Step 3:
At this stage, you should've received a verification code in your text messages from Zoom, which you need to enter in the App to progress further.
Now, all that is required of you to do is simply tap on the Contact's name and then select the option Phone Call.
Following these 3 simple steps should allow you to view your contacts directly in the Zoom app and be able to place a call to them directly.
Following this system should allow you greater control and convenience in managing your contacts and mobile device.
If you'd like to manage your mobile and contacts even more effectively, check out an App which we've created for you to add a greater ease in your interactions with your mobile device.
We have news! We just launched a new feature for Pro users! Say hello to Daily Backups and never lose a contact, ever again! Covve will automatically backup your contacts every time you open the app and give you access to a list of all your daily backups.
Download Covve for free here:
Updated on 15 Apr 2020.