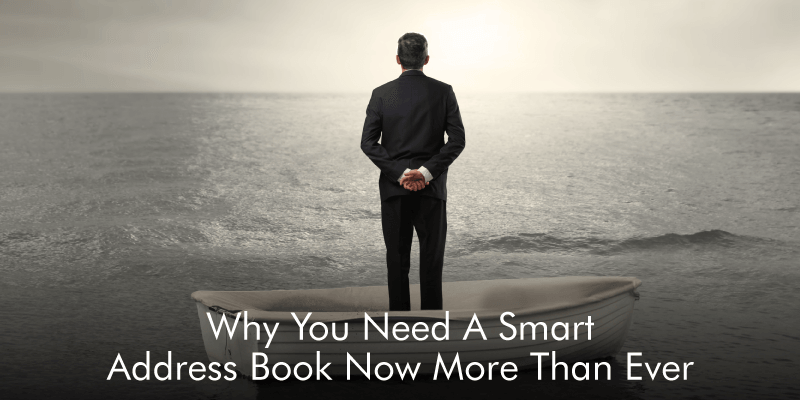 If there is an app that you must have on your phone now, more than ever before, then it is a smart address book. We are in a pandemic that limits social interactions and promotes remote working. This means that you can never meet up with people for coffee, attend events, conferences, and swap business cards. Therefore, it is essential for everyone to have an address book that will grow their network and nurture relationships.
Covve The Best Smart Address Book

Covve app is one of the best smart address books that you can have to manage your relationships remotely, easily. Covve is one of the most intelligent personal CRM apps and it also allows you to scan business cards that you collected before the pandemic and transform them into digital business cards in seconds. Its AI-powered scanner can recognize the fields on the paper business card accurately and you will save all the information on your phone.
Also, Covve integrates well with the existing contacts on your phone, hassle-free. Once you install the app, you can segment contacts into different categories and add tags to identify them easily. Do you want to wish your client a happy birthday? If so, you can set reminders of birthdays, anniversaries, and special events of your contacts. This will give you a reason to reach out to your contacts and never miss important events in their lives. You know, it always feels nice when somebody remembers your special day or checks on you at such a tough time. It means they value you and that is how you will nurture relationships.
Furthermore, Covve informs you about news regarding your contacts so that you can always have a glimpse of what is happening around them, their industry or their company. While making that call, you will use the news to enhance your communications.
As humans, we tend to forget things, that is why we make notes. The Covve app also ensures that you don't forget any details after having a call with your contact. It has a "notes" option that allows you to type notes about your conversations. This makes it easier to recall a previous chat with your prospect or customer coupled with the reminder option.

Conclusion

Networking during a pandemic should not be one of your challenges when there are smart address book apps like Covve out there..for free! This app ensures that you are well-connected with your contacts and that you manage and nurture your relationships effectively. Download Covve for free on iOS or Android, here.
Written on 26 Jul 2021.