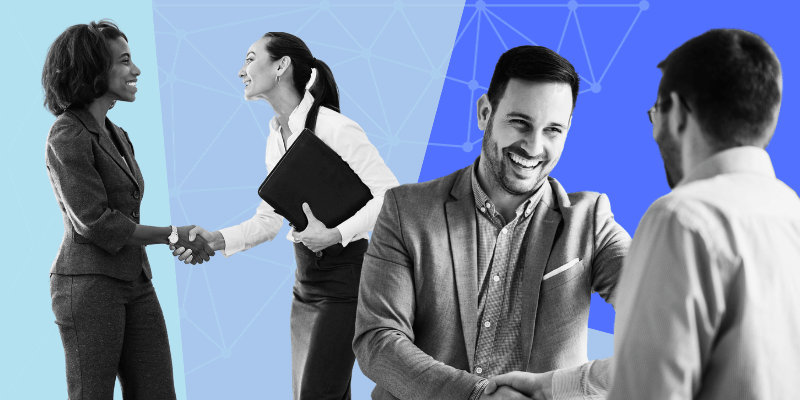 by Vasileios Bletsogiannis, Data Analyst at Covve
Working from home has taken the world by storm since the start of the COVID-19 pandemic in 2020. What once was deemed as a necessity to deal with the adversity of the global crisis, teleworking shook the status quo of the future of working conditions and employment. 
Teleworking refers to the practice of working from a location other than the traditional workspace, often facilitated by technology and digital communication tools. 
Deloitte conducted a survey in 2022 showcasing that over 80 percent of global organizations allow some level of remote work. According to Forbes, as of 2023, 12.7 percent of full-time employees work from home, while 28.2 percent rotate between the office and teleworking. 
For a better understanding of remote work's impact, Covve conducted a survey to delve into people's various work preferences in Cyprus and Greece. Cyprus's below-average remote work adoption makes it an important case to study in comparison to Greece's closer-to-EU average- adoption rate. A core reason for varying work preferences leans towards the quality and frequency of interactions with colleagues, helping or reducing productivity, stress, and a sense of belonging. 
Remote Work's Impact Around the World 
Findings indicate that Northern and Central Europeans are most likely in embracing the new working conditions with remote work. 
The BBC shared that, in 2022, the demand for remote jobs had skyrocketed by almost 800 percent in two years. A 2021 IFOP study for the French think-tank, Fondation Jean-Jaurès, found that 51 percent of Germans, 50 percent of Italians, 42 percent of Britons, and 36 percent of Spaniards preferred working remotely.  
There are few European countries, however, that are outliers in adopting remote work. According to the Ifop study, French businesses are most reluctant to adopt remote work, as well as in Cyprus. 
Cyprus seems to be a particular case that has resisted adjusting to new working conditions. In 2020, only 4.5 percent of professionals worked remotely, increasing to 6.7 percent in 2021. In comparison, Eurostat findings display that the EU average reached 13.5 percent.  
Teleworking provides several advantages such as flexible hours and reducing operational costs. Studies, including a previous research conducted by Covve, show an increase in productivity due to working from home. 
However, difficulties in time management, maintaining a healthy work-life balance, and less effective social interaction and communication in the workplace have proven to be common. According to Microsoft's 2022 Work Trend Index, 43 percent of leaders agree that remote work undermines relationship-building.  
Could this be why employees in Cyprus seem to favor working in the office?  
Covve's Study and Findings 
Due to the lack of research on this demographic, Covve conducted a quantitative study on the Greek and Cypriot workforce. Our hypothesis was founded on the premise that Cypriot employees prefer office settings due to frequent face-to-face interactions. 
The study was conducted throughout June 2023 as a short online survey. To test our hypotheses on remote work, the individuals who participated were employed in office jobs in Cyprus and Greece. They were familiar with working remotely from their personal experiences. The survey sample included professionals of various ages and backgrounds:
82 percent of the participants were aged between 25 and 44 years old 
18 percent were aged between 45 and 55 years old  
The participants worked across different industries including, but not limited to, technology & IT, marketing, finance, healthcare, and media. 
Regarding Cypriot employees, our survey showcased that: 
47.4 percent prefer working from home 
24.1 percent prefer working from the office 
28.4 percent stated an indifference between the two options 
Our findings among Greek employees indicated: 
60.4 percent prefer working from home 
18.8 percent prefer working from the office 
20.8 percent stated an indifference between the two options 
Interestingly, Greek and Cypriot professionals differed in their perspectives on the value of communicating with coworkers and its impact on work performance. 
79.2 percent of Greek employees remained neutral. Only 13.5 percent agreed with this ideology and the remaining 7.3 percent disagreed.  
On the other hand, Cypriot employees had notably different answers. Only 51.3 percent stayed neutral, 35.3 percent agreed, and 13.4 percent disagreed. 
When asked about the value of face-to-face interaction in the workplace and its impact on work performance, most of the Greek employees responded neutrally with 80.6 percent being neutral, 14.6 percent agreed, and 4.6 percent disagreed.  
Meanwhile, responses from Cypriot employees showed that 48.8 percent responded neutrally, and 7.3 percent disagreed. Most importantly, the remaining 43.9 percent agreed, indicating a difference in work culture.
Discussion and Implications
Despite employees in Cyprus displaying a preference for remote work, they seem to value face-to-face interactions significantly and consider it important for their success, productivity, and work satisfaction. 
These findings are congruent with previous research that highlights communication playing a critical role in the workspace. In esteemed anthropologist and evolutionary psychologist Robin Dunbar's research, he emphasizes that successful businesses need to build workplace communities of meaningful relationships through in-person interactions during or after work. 
In 2023, the Economist and Euronews stated that employees are returning to the office as per employer preference, corporate needs, and the advantages of office work. With the re-emergence of office work, companies should seize this opportunity to start establishing bonds between colleagues through social events or other means to create such communities.
A hybrid work model can cater to the various preferences among employers and workforce allowing for flexibility, balancing in-person interaction and communication. Working conditions, as in many elements in life, do not have to be binary. There is room to adjust to an organization's needs, as well as those of its workforce.
Written on 26 Sep 2023.