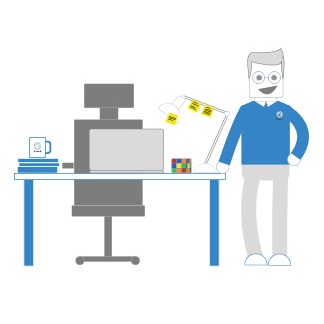 Episode 1: Covvie merges his contact books …
Meet Covvie!
Covvie is a business services professional. He is driven and passionate about his job.
He maintains a *reasonably* well managed address book and he actively uses his friends and contacts to grow his business. Whether it is for sales, recruitment or closing a deal, Covvie has a contact that can help.
He is in search of a business tool to help him better manage his contacts and to help him find who he needs in the vast contact network of his friends and colleagues. 
He is up for an adventure, which you can all follow here! See what happened in March below, and if you like Covvie please share!
Updated on 15 Feb 2019.