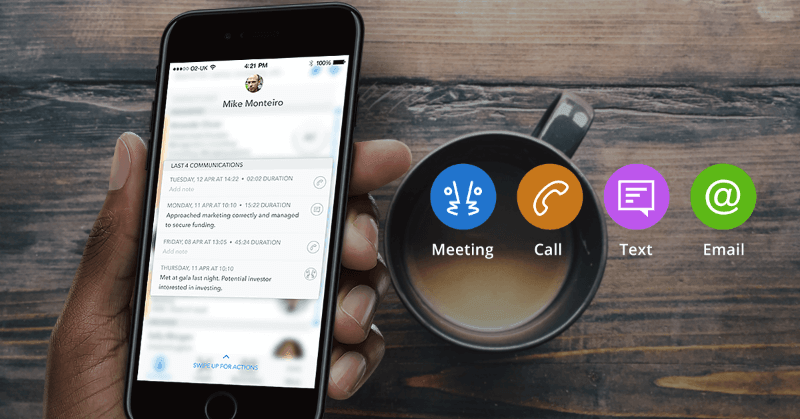 Freelancing comes with the benefit of being your own boss, but also, the struggles of having to circulate business and generate new clientele all on your own. In order to keep a strong flow of business, you need to expand your network and utilize your existing contacts for fresh opportunities, referrals, and introductions.
Covve is a contact management app helping freelancers manage their contacts and seize opportunities that are hidden before their eyes, right there, in their cell phone.

As your very own personal CRM, Covve allows you to better manage your business by nurturing your professional contacts and developing warm business relationships.
With its intuitive functionality, Covve helps you:
Improve contacts by autocompleting missing information; location, industry, company, seniority, social profiles and merging duplicate contacts.
Organize and visualize your contacts by tagging and categorizing important contacts to create an address book specifically suitable for business.
Stay in touch with the people that matter the most to your business. Get automatic contact reminders by specifying how often you want to stay in-touch, and allow Covve to remind you on who to contact.
Visualize your network by using your interactive to view your contacts and possible leads by location.
Log any communication like calls, texts, email, and face-to-face meetings- Add notes against each call, schedule follow-up calls, review your Comms before your next call and therefore, always be prepared. Build your private contact network and access warm leads through search and Covve maps.

Whether in your home office or on the road, you will always need an extra hand keeping your professional communications organized. Let Covve take daily care of your professional contacts, because you never know when you might need them.
Updated on 08 Aug 2019.