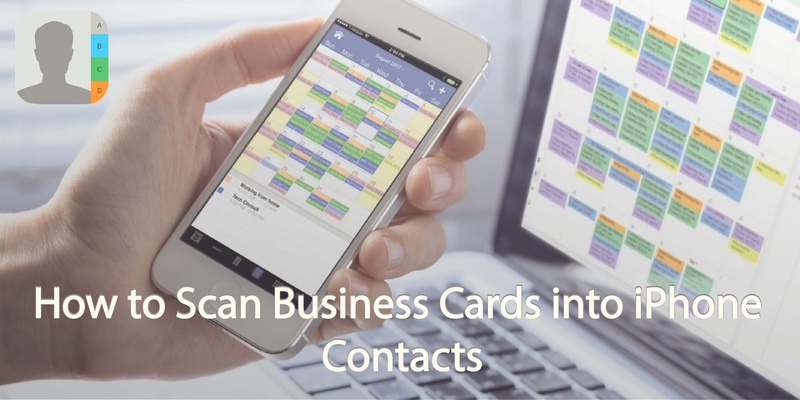 If you're in business then you will be receiving lots of business cards on a regular basis? Of course it can be tricky remember who is who and where you got that card from, or even locating the one card you want from among the stack in your wallet.
A great way to save paper, save admin and keep your contacts up to date is to scan the business card straight into your contacts. One of the easiest and most powerful ways to do this is to download Covve.
Covve has just released its AI-powered business card scanning engine on iOS and Android: Business Card Scanner by Covve.
In addition, Covve's sophisticated address book app will scan business cards and will also continue scanning the web for any additional info on the contact, including picture, social profile links, job changes and even important news affecting your contacts and their companies.
This can be done by doing the following steps:
Download the Covve app.
Open the Covve app and go to Contacts.
Hit add/scan, this will open the camera with a scan field.
Place the business card in front of the camera and the details will be automatically imported using our unique scanning technology.
The details will be placed into the contact record and you can edit details or add a note about who they are etc.
Covve will then update you when it finds new info in the web.
Another option is Google Lens app. This multi-functional camera based app uses OCR (optical character recognition) to capture the text and make it readable by your contacts app.
You just need to follow these steps:
First of all download the Google Lens app.
The app opens your camera as standard and presents you with a simple swipe up menu.
Select 'text' from the menu and then line up the business card.
The camera should automatically detect the text which is presented, but if you need to, you can tap the screen where the text you want to capture is located.
You'll be asked what you want to do with the text, including looking it up online. Select 'Add to contacts'.
Your contacts will be opened and the fields will be populated with details captured. Check and edit accordingly.
Once you're sure that all the information is correct you can save and close your contacts.
And voila!
Your business card details have been easily saved into your contacts list… No need to fumble for a paper card ever again!
And if you are looking into digitizing your cards all together, create and share your own digital business card today with Covve. Among other amazing features, the business card maker allows you to easily create top notch digital cards, customized to your personal or company brand and share them at the tap of a button.
Updated on 09 Jul 2020.