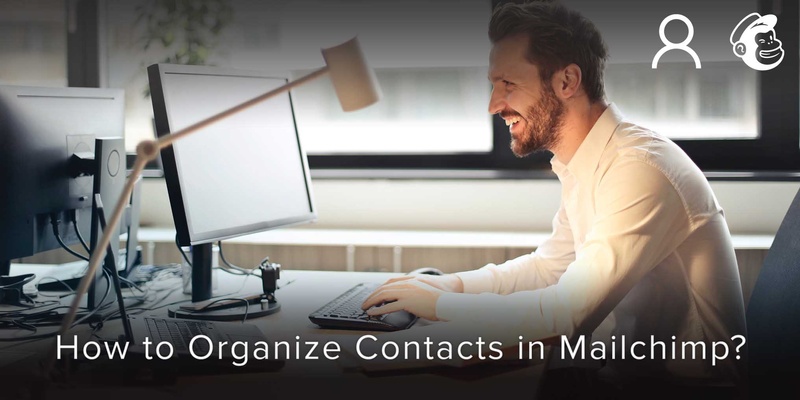 Mailchimp continues to be one of the best email marketing automation tools you have at your disposal.
And, combine that with to ability to intelligently organize your contacts on Mailchimp, you have a recipe for success.
So, let's understand how you could organize your contacts better on Mailchimp.
First, you must familiarize yourself with 2 terms: Segmentation and Targeting.
As complex as these terms sound, they are quite simple to understand and execute.
Segmentation simply means that you divide your pool of subscribers into groups, groups that share a common defining attribute, such as age, interest, hobbies, income, etc.
And targeting quite simply means the volume of your target audience/subscribers who receive communications exclusively and different from those of other groups.
But what is the motive behind segmentation and targeting?
It's quite simple.
When you communicate with your subscribers through email, the campaigns that you send out to one group should be catered and designed to their specific needs, behaviors, and actions.
For example, if among your pool of subscribers, you have a significant percentage of Millenials and baby boomers, it would be exponentially more productive to communicate to them separately as a group, in a way that resonates with their stage in life.
Now that you have understood Segmentation and Targeting, here is how can you proceed to organize contacts manually on Mailchimp:
Step 1: Go to Mailchimp Audience
First, go to the Audience tab.
Step 2: Mailchimp Audience Group Category
Now create an Audience Group Category based on the conclusions from your targeting and segmentation Analysis.
Step 3: Mailchimp Group Names
Within the Audience Group Category, create Group Names to further segment your list of subscribers.
Once you have created an audience group category and group names, you can proceed to add subscribers to the particular segment either manually or by including an option to sign up as a member of one particular group category on your signup form.
Now, you have a much more optimized and organized automation system under your tool belt.
As you have realized by now, it is highly intelligent and productive to be able to manage and optimize your business systems.
If you would like to achieve the same level of optimization and productivity for your mobile device's contacts, click the link to find out more about the smartest contacts app, Covve.
Covve is available on Android and iOS for free! Click here to download the app to skyrocket your productivity and networking game.
Written on 02 Sep 2020.