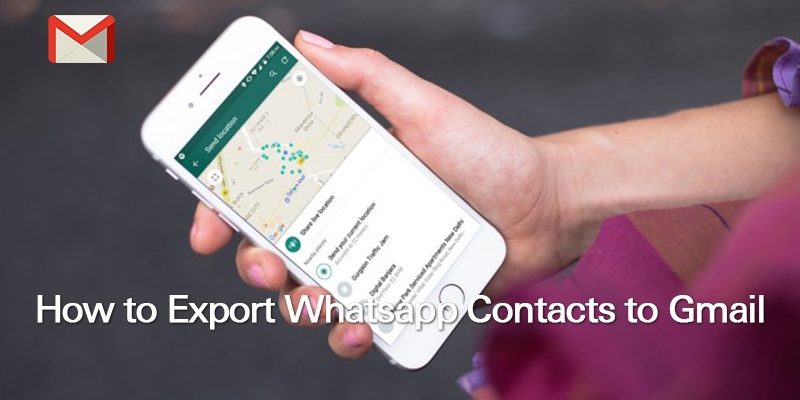 If you use WhatsApp for a lot more than just chatting with friends, chances are that you understand how helpful the app can be, in the more professional aspects of your life. Staying in touch with clients and business colleagues via WhatsApp is increasingly becoming a common practice.
The many benefits of WhatsApp, are a major factor responsible, for a growing need amongst people to keep their WhatsApp contacts safe. One effective way to ensure that your contacts are kept from being lost permanently is by exporting them to another platform, since WhatsApp does not allow you to recover them after deletion.
For most people, Gmail is reliable for backing up contacts. If you use an Android device and synchronisation is enabled, WhatsApp contacts are always synced to your Gmail account – the contacts in your Google account are the ones that appear in your WhatsApp by default. 
However, if you still insist on exporting your WhatsApp contacts to your Gmail account, you'll have to do it manually by saving your contacts in a CSV format and importing it to Gmail. 
To save your contacts in CSV format, follow the steps below:
WhatsApp synchronises with your phone contacts by default. To easily export your phone contacts you can use a smart contacts app like Covve? Click here to download the app and get started. 
If you wish to export the WhatsApp contacts directly you will need a specialised app: Go to Play Store and install the Export Contacts For WhatsApp.
Start the app installation on your device. Tap on "Sign In" and enter your Google account details to log in.
The app will scan your contacts and filter out those on WhatsApp. It will also show the statistics on the next screen.
Next, tap on "Export Contacts" to save all the WhatsApp contacts in a CSV file.
One limitation, with the free version of the app, is that you can't export more than 100 contacts. Tap on "Export" to continue.
Finally, type the desired filename and tap on Export.
Note: You will see an option to view Contacts before you proceed to export them.
Next, to get these contacts you have to import that CSV file in your Gmail account.
Import CSV files in your Gmail account.
Just go to Gmail and click on the Gear icon on the top left side and select contacts.
Now click on More and then click on the Import.
Select the CSV file that you have saved and click Ok and your contacts will be added here in Gmail.
Easily export contacts and pictures from your phone
Did you know that Covve can help you export contacts and pictures from your iPhone or Android phone at a tap of a button? Export contacts by Covve is the easiest way to export your contacts in an excel-compatible format.
Updated 13 October 2021
Updated on 13 Oct 2021.