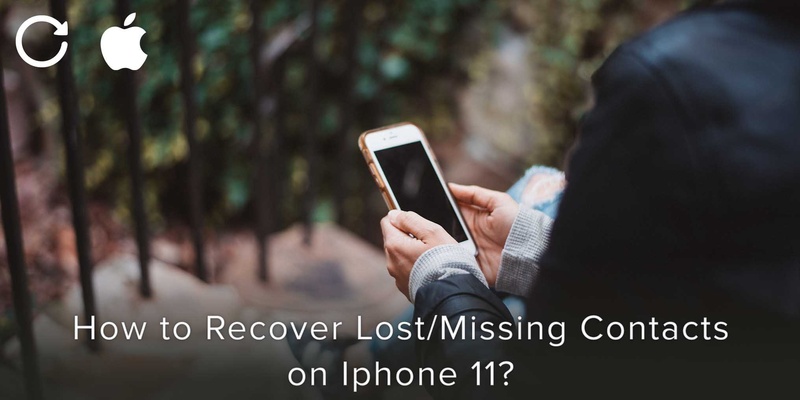 Recovering lost/missing contacts on your iPhone 11 is quite a simple process.
It doesn't matter whether you had purposefully deleted all your contacts or whether you did it by accident, this article will help you retrieve your contacts in no time.
However, this guide will work only if you have synced your iPhone to your iCloud Backup.
If you have synced your iPhone to your iCloud Backup, you can recover and restore your lost contact numbers and names with exceptional ease.
All you have to do is follow these simple steps:
Step 1: Go to Settings
First, click on the Settings app. Now, click on the User name and then select the iCloud option.
Step 2: Select "iCloud"
Now, you need to click on your name and select the "iCloud" option.
Step 3: Recover contacts on your iPhone
Now, check if your Contacts option is on. If it is on, you need to turn it off and choose the option Keep on my iPhone.
Step 4: Merge contacts with iCloud
Once the previous step has been done, you need to switch on Contacts again and select the option to "Merge".
Once this has been done, you will automatically restore the deleted contacts on your iPhone.
As long as you have an iCloud backup, you could lose your contacts numerous times and still be capable of restoring them with the information provided to you in this article.
As you have probably realized by now, with the rise of technological innovation, it is now easier than ever to manage your phone and contacts and make life more organized.
And keeping the convenience that technology has allowed in mind, we have designed an app specifically for you to help you manage your mobile and contacts better.
Covve allows you to manage your contacts on your mobile device effectively, to ultimately bring more convenience and harmony into your life.
You can discover the exciting features here or download the app right away!
Updated on 27 Jul 2020.