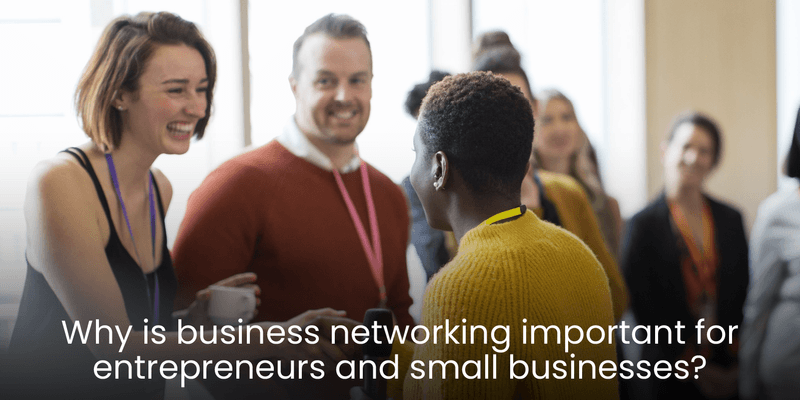 Networking is a term that rarely goes unmentioned in any crucial business strategy. While the success of any business involves a matrix of factors, networking is one thing you cannot afford to miss in your recipe. Whether you are an entrepreneur running a big or small business, networking can take your business from zero to hero. But how exactly is business networking a crucial ingredient in the success of entrepreneurs and small businesses? This article takes you through it.
Creates Opportunities
In business and entrepreneurship, you rarely succeed if you work alone. Sensitive ears and razor-sharp eyes to business opportunities takes the day. Networking exposes you to opportunities you didn't know before. The opportunity can be a business idea or market for your goods and services. The wider your network, the higher the likelihood of hitting the right business opportunities to spur your growth.
Boosts your Social Profile
The social profile of any business or entrepreneur should not be underestimated. As an entrepreneur, you want people to recognize your brand and talk well about it. People feel confident around recognizable products and services. They attach quality, safety, and reliability to such products instead of less popular products and services. Networking makes it possible by expanding your reach and eventually building a good reputation for your brand. You can easily get more leads and referrals with an improved social profile.
Improves Knowledge
Networking links you to diversity within your business setup. Here, you meet people with different levels of knowledge, experience, and expertise. Sharing these ideas boost your knowledge and makes you a better entrepreneur. You learn some of the mistakes and areas to fine-tune to realize growth and development for your small business.
Creates Connections
One of the primary roles of networking is to find the right people or stakeholders for your business. Networking exposes you to different people, and you can randomly fall into those who match your business. When you meet such people, grab the opportunity and let them know about your business. They may give you referrals or become your much-needed customers.
Knowing the benefits of business networking to entrepreneurs and small businesses without knowing how to network is incomplete. While there are several traditional ways to create networks, it is time to move digital with some of the best networking tools in the market. You don't have to go further because Covve products make everything about networking as easy as pie. Covve app, Covve Scan, and Covve Business Card let you create and manage networks like never before. You can scan business cards, set smart reminders, and network within your contacts.
At Covve we're passionate about helping people stay in touch and building meaningful relationships. Organize your relationships with the Covve personal CRM; scan business cards with Covve Scan; replace your paper business card with Covve Card and become an expert networker with our research-based networking courses. Find out more 
Related Posts: