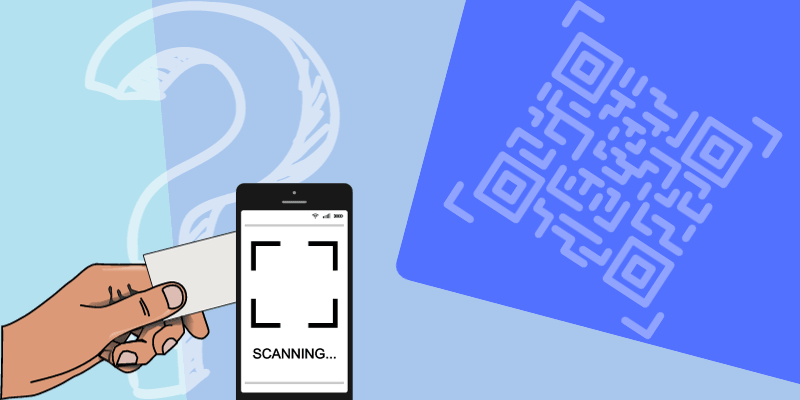 Nearly every aspect of business is digitized. From how organizations store data, to meetings, and how professionals connect with each other. One aspect of business that has become increasingly digitized in the past decade is networking, building relationships. 
Paper business cards turned to digital business cards which are more cost-effective and environmentally friendly alternatives. Personal contact relationship management (personal CRM) tools quickly replaced the old-fashioned rolodex, spreadsheet, and post-it note methods of organizing contacts. For those who place great emphasis on staying digital and refuse to take paper business cards, they use digital business card scanners to add contacts directly into their address book.
ABBYY Card Scanner Discontinued
Business card readers are in fact a sought after feature, as a global research report on the business card scanning software market highlights that it was valued at $2 billion in 2022, and is forecast to grow to $7 billion by 2028. As business card scanner apps enable users to digitize contacts' details and seamlessly store them in their phone's address book, there is greater efficiency in how they organize their contacts and stay connected with them.
Among the leading business card reader apps mentioned in the report, along with Covve, was ABBYY, a conglomerate focusing on optimizing technological processes for individuals and businesses. Recently, the organization elected to discontinue their business card reader software for Android users on the Google Play store as of August 17th. 
In their announcement, they shared that the ABBYY Business Card Reader for Android has met its End of Life as of September 18th, while it will still exist for iOS users, granted that there will no longer be support for the synchronization feature for scanned cards. This means that for Android users, they will no longer be able to continue using their ABBYY card scanner app.
Card Scanner App Alternatives
Digital tools being discontinued is not a rare phenomenon. Whether their capabilities become redundant, excessive operational costs, or due to an inability to compete in the market, organizations can choose to end a product to focus on other technologies and projects. Take Microsoft's Cortana, for example. The software struggled to compete with Alexa or Google Assistant, leading Microsoft CEO Satya Nadella to state that it had fallen behind its competition.
For users looking to use a business card scanner app, however, there are several alternatives to continue digitizing and expanding their networks. Capacitor Partners, a leading digital transformation and product management firm had conducted a study of the trailblazing card scanner apps in the market in 2022, in which ABBYY was found to excel in privacy and security.
The study compared the features and functionalities of five card scanner apps, including ABBYY, BizConnect, CamCard, and Covve. While Covve was found to be most efficient, effective, and user friendly, the other options are viable for those who are looking for software that suits their needs in networking. 
As ABBYY has discontinued its card scanner app for Android users, and limits the use and versatility of the software for iOS users, it is pertinent to continue pursuing networking endeavors. Having to adjust to new software and new ways of managing a network, selecting an alternative card scanner app is important in order to maintain habits and practices.
Covve's card scanner is free to try and can be purchased for access to more extensive use of the application. Some differences are that, while ABBYY's card scanner could read 201 languages, Covve's can read more than 30 languages, with greater accuracy, however. Covve also boasts a faster time to process and complete scans, and it can integrate with the wider network of Covve tools, such as the personal CRM and digital business card applications.
Written on 09 Oct 2023.