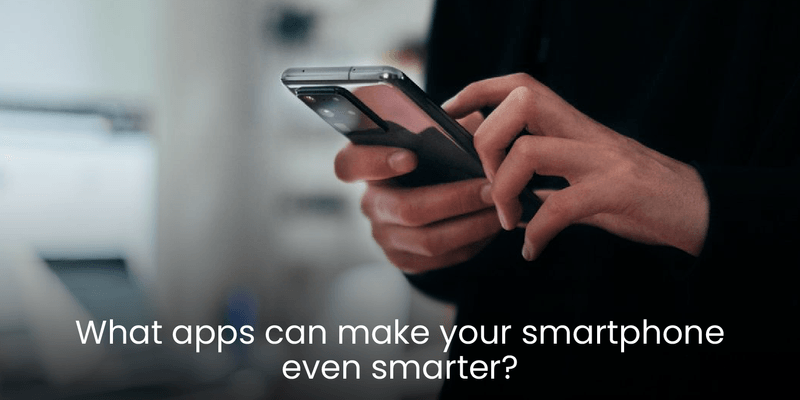 In this era of smart gadgets and mobile phones, as an entrepreneur you may be looking for some critter comforts and devices to make your lives easier. Fortunately, developers are putting their best foot forward and will stop at nothing to ensure they come up with brilliant, free-to-use applications for smartphone users across the globe. Today, there are plenty of applications that can make your smartphone even more intelligent, some of which we will discuss in the article below.
SleepCycle
One can quickly become sleep-deprived due to being caught up in the hustle and bustle of work. Adequate sleep is good for your body and your brain, which is why developers came up with the SleepCycle app. This application can track your sleep and tell you the exact time you should go to bed. SleepCylce also consists of a Snore Detector, a Smart Alarm, and a Sleep Analyser.
Google Duo
The Covid-19 pandemic is still significant, making it more difficult for people to meet physically and spend more time together. However, the Google Duo app brings loved ones together by providing the best video calls. You also have the option of making group calls so that all your staff can be on the same call at once.
AppLock
As a smartphone user, privacy has got to be your number one concern. You will need specific security measures to protect your personal data from hackers and attacks from malware, mainly if you use the same device for your personal and professional life. AppLock is an app that protects your sensitive data using PIN locks, patterns, and fingerprint scans. So far, AppLock has over 50 million users and is present in over 50 countries worldwide.
Clue
If you are a woman with irregular periods or you don't know how to track your menstrual cycle, then you are in for a treat. Clue is an app designed by expert doctors to help women worldwide keep abreast with their menstrual health. This app has a symptoms feature, menstrual calendar, ovulation tracker, and birth control tracker. With Clue, you don't have to worry about abrupt menses at work.
Covve
In addition to the intelligent apps mentioned above, you also need to have Covve, a relationship management tool with lots of brilliant features. Covve allows you to scan business cards, set smart reminders for important calls, and allows you to make notes after the end of any call. Covve takes the effort out of networking. With your Covve personal CRM you'll stay organized, keep track of your performance and effectively manage your relationships. You dictate how your relationships will grow, Covve is just here to help you gain perspective of how much you already know!
The Covve app is available for Android and iOS devices and is guaranteed to make your smartphone even smarter.
Bottom Line
Your smartphones should not just be a phone to make calls and browse the internet. Install these intelligent apps that will keep your day-to-day activities running smoothly. 
Want to take your contacts management to the next level? The Covve App will get you organized and make sure you stay in touch with your network. With smart reminders to get in touch and easy tools to keep notes on each person, you'll never mess up your CRM game!
Get your very own personal CRM, download Covve today.
Sources:
 https://www.forbes.com/uk/advisor/mobile-phones/best-smartphone/
https://www.huffpost.com/entry/8-apps-tech-savvy-entrepr_b_9920054
https://www.teenvogue.com/tag/group-calls
Related Posts: