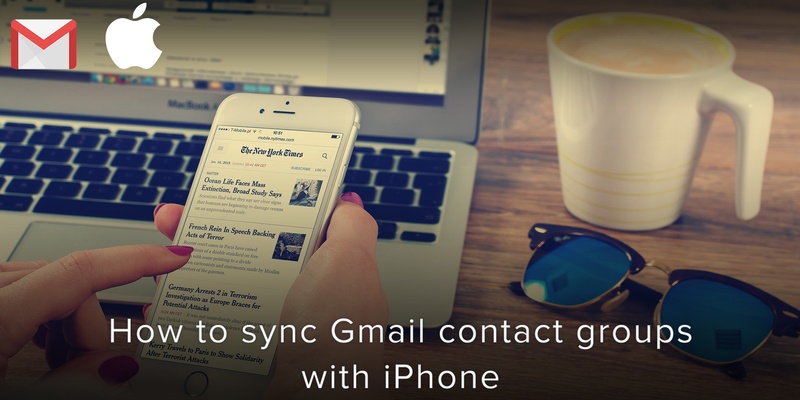 So you've probably been using iOS integration on apps like Facebook and Twitter. But what about Gmail? Google recently came up with an easy way for users to sync Gmail contact groups with iPhones.
They recently introduced support for CardDAV, an open protocol that allows third party clients like the iOS Contacts app to sync with Gmail contacts.
There are a lot of ways to import your Google contact groups into your iPhone 11. One method is by using third-party apps that can be found on Apple app stores to sync your Google contacts with your iPhone.
iTunes can be configured to specifically sync with Google contacts.
However, the new open protocol that Google is supporting afford to the ability to do all this in just a simple few steps.
Here's how to do it: 
Open the Settings application on your iPhone. Tap on Mail, Contacts, Calendars.
Tap on Add Account
Tap on Other
Tap on Add CardDAV Account
Fill in your account information in the following fields:
-Server: Input "google.com"
-User Name: Input your full Google Account or Google Apps email address.
-Password: Input your Google Account or Google Apps password. (If you've enabled 2 Step verification, you'll have to generate and enter an application specific password.)
-Description: Input a description of the account (e.g. Personal Contacts).
Click on Next at the top of your screen.
Check to ensure that the "Contacts" option is turned to ON.
When you're done with the setup, the sync will automatically begin.
Google already provides support for IMAP for email and CalDAV for calendar. These services provide users on iOS and Android with the ability to access their Gmail and Calendar, respectively.
Note that the process above syncs all your Gmail contact groups with your iPhone. If you want to sync only a specific group and not all of them, follow these steps:
Go to https://groups.google.com/ and check where your groups are listed
Select all the groups you don't want to sync
Locate the Groups dropdown menu and uncheck "My Contacts".
Now you will be left with the group you want to sync.
Go ahead and apply the process outlined above.
A second way to sync your Gmail contact groups with your iPhone is to use a third party app called ContactsSync for Gmail.
Search for it on apple store and download it
Install the app and open it
Select the iPhone 11 contact account you want to sync with Google (Select iPhone 11 address book)
From the options displayed, Gmail > iPhone 11
Click on continue to confirm sync.
Now you will find all your Gmail contact groups in your address book.
We are obsessed with everything about contacts so feel free to reach out to us on info@covve.com. Our obsession led to Covve, the simplest, smartest contacts app, check it out!
Written on 24 Mar 2020.