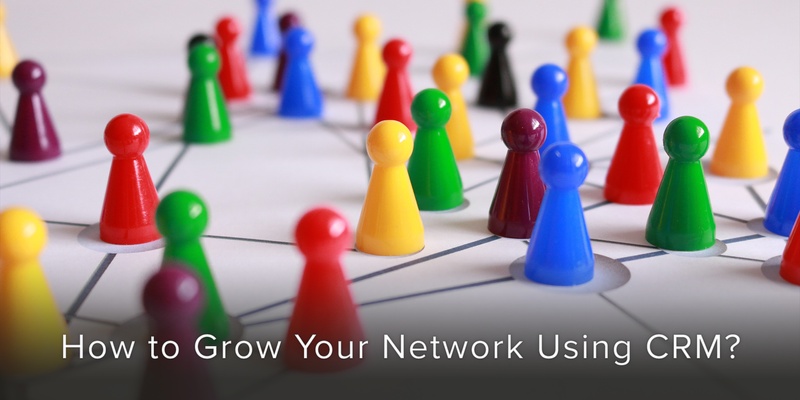 With the constant advancements of technology, the way businesses interact with their stakeholders today has drastically changed. Without CRM, small business owners cannot survive in this competitive environment because CRM helps any business to build relationships with their customers, potential customers, stakeholders, etc.
Our top recommended personal CRM application, Covve will:
Help you keep on top of your relationships by always having the right information at your fingertips.
Provide you with a dedicated activity tab for each contact logs' activities, reminders, and notes, all in one place.
Help you in a contact-centric approach. Which is to focus on people first, so as to grow your business.
Both for a professional and for a business, CRM is the most essential tool, which helps manage, organize, and segment contacts so that you can provide customized solutions.
The ability to interact with the right audience at the right time with personalized messages on a huge scale lets you grow your business and achieve your targets easily.
As per Nucleus Research, the average returns from CRM since 2011 have increased, and we can see that the returns have increased by €2.64. Originally it was € 4.75 and has risen to €7.39, based on this we can only but imagine how many folds it has multiplied by over the years.
How CRM apps can help your business & network:
For marketing: CRM tools give you the option to segment your contact lists as per purchasing patterns, interests, similar preferences, etc. so that you can send the right campaign messages to the right audience.
To increase the efficiency of business networking: For your business, CRM can help to build relationships with your suppliers. You can maintain a proper track on the service of your suppliers by keeping detailed information by using CRM software, which creates a tagging system to prioritize your suppliers.
To build and keep track of personal networks and relationships: you can use a personal CRM application. Personal CRM tools are affordable and quickly help to manage your organization, potential clients, maintaining good relationships, and growing your network.
You can use a personal CRM for your friends, family, vendors, marketers, stakeholders, prospective clients, employees, colleagues, connections made of social media platforms. If you efficiently use personal CRM applications, you can convert potential clients into long-term business relationships.
Advantages of using a personal CRM app like Covve:
Unlimited segmentation of contacts based on interests, purchasing patterns, common preferences, similar audience data, e-commerce activities, location, job, etc.
You can store all the important details like contact information, history for quick access.
You can communicate through various channels like email, phone calls, text messages through one single platform.
Having personal CRM will help you to grow your network and expand your business.
Bottom line
There are few great personal CRM applications available which will for sure help you reach your business targets fast.
One such personal CRM application available is Covve, which has a unique AI- powdered New Engine, which sends you relevant notifications of news affecting your contacts so you always have an excuse to reach out.
Covve is available on IOS and Android. This contact driven personal CRM application makes sure that you stay focused on your network building.
Written on 30 Nov 2020.