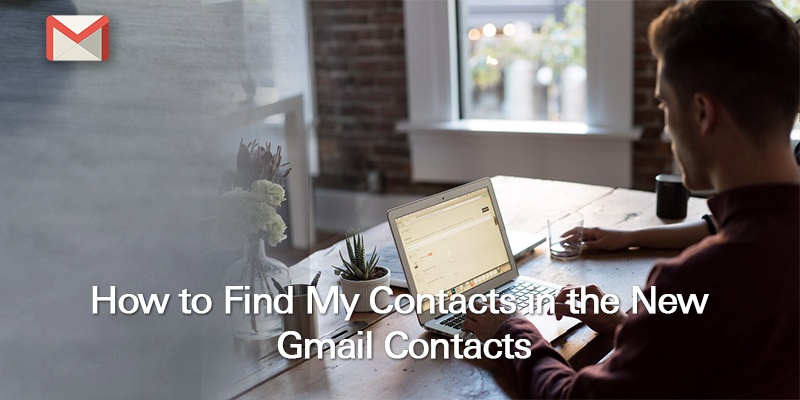 Being able to find and access your contacts, when you need them, can save you a lot of time and energy. Gmail, one of the many services provided by Google comes with features that enable easy access to your saved contacts. However, since its recent revamp, there has been a bit of confusion when it comes to finding contacts. 
If you've just had your Gmail updated, you might be among those caught up in this wave of confusion. This is because Google's recent redesign of its mail service has had some old features repositioned.
On the bright side, there's no cause for panic, as the solution to this is absolutely straightforward; as explained below:
1. Open the contacts page by clicking the Apps icon in the upper right corner of the Gmail inbox.
If the Contacts icon is not displayed immediately on the window, scroll through the panel until it's found. 
2. After you find the Contacts icon, click on it to open your address book.
3. Once you have clicked on the Contact Icon then it will automatically show all of your Google Contacts.
Depending on your preference, you can drag the Contacts icon to the top of the window for easier access in the future. 
Apart from finding your contacts in the new Google contacts, you can also:
View your most contacted people.
Open all your contacts or just the starred contacts.
Create new groups of contacts.
Import contacts from other providers.
View duplicate contacts and merge them
And more
Alternatively, you can always access your Google contacts list by going directly to https://contacts.google.com/ in your browser.
If you are looking for more advanced contact search capabilities, you can also use a smart contact management app, like Covve, to keep your contacts organized, synced and safe, as well as get free access to features like, unlimited business card scanning and many more. Click here to download the app and get started!
Written on 13 May 2019.