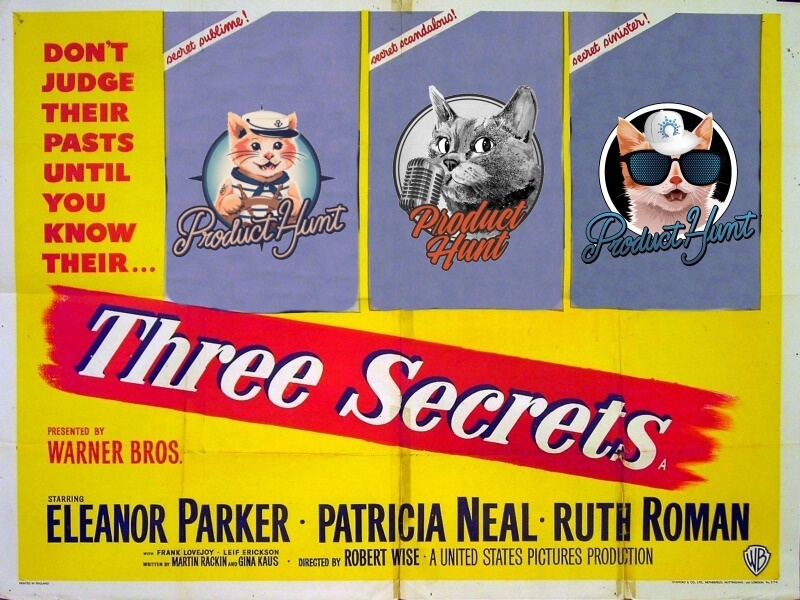 Being hunted on Product Hunt can be quite a milestone for a new company or product. Often people will spend a significant amount of effort to make sure they "succeed" when they get featured. There are dozens of articles out there imparting wisdom, tips and hacks for preparing in advance, optimizing your launch day and doing just the right things to keep the PH ranking algorithm happy.
I find all this a bit of an overkill…
The reason is that there are a handful of fundamental rules that matter a lot more than any such tips and tactics. These rules are quite simple and obvious; so obvious in fact that they seem to be completely disregarded in the quest for the perfect launch.
Here goes:
Rule #1 – Understand what Product Hunt is about
You can expend as much grey matter as you like trying to second guess the PH ranking algorithm. Let me save you the trouble – it works. It works very well in doing what Product Hunt wants it to do.
So, understand what PH is about and you'll know exactly what the algorithm does.
Product hunt is NOT a platform for you/your product/your start-up to get more users/customers.
It's a platform that brings to its users new products that they'll find interesting.
The important thing here is "its users". It knows who these people are and how long and how much they've been involved in Product Hunt.
If these guys find your product interesting, you'll rank well. If they don't, you won't.
Oh, and telling 1000 of your mates to sign-up on the day and vote for you won't hack it either – these people aren't real PH users (and most likely will never be) and so their vote doesn't count (as much).
Rule #2 – Be part of the club
Product Hunt is a members club, a community. It stands to reason that if you're part of a community then when you launch, the community will get engaged. If you just joined in order to feature then, well, your product had better be exceptional.
What's perhaps more shocking is the fact that your chances of climbing the ranks is directly related to whether you (the maker) is also a Hunter (i.e. a well established and respected member of the community).
For instance, looking at the first 15 days of November, a massive TWO THIRDS of products ranked #1 were hunted by their maker. The pattern persists when looking at the top 3 products of the day as well as when looking at other timeframes.
So, perhaps its worth investing the time and effort to become a part of the community before launching your product.
Rule #3 – The right product for the right crowd
Not all products are fit for product hunt. That's because of the nature of the audience and the nature of the medium itself.
Products which are complicated, large, too niche or too broad don't seem to fair too well.
Smaller products which clearly address a specific need do well; especially if they address a problem that is felt by a large portion of the PH community. Think pet projects and side projects rather than the next Facebook or SAP!
Back to our November analysis… 60% of the products that got top 3 positions seem to be such small projects (i.e. developed by one person within a period of a few weeks).
Such projects include nicely curated collections of stuff (icons, illustrations, fonts, stories, interviews, patterns, you name it), add-ons, bots, styles or themes as well as small apps/sites that provide a specific service (from an alarm to remind you to water your plants to apps for tracking your habits).
Why is that? My guess is that people don't spend hours analysing products on PH. They have a quick look at their lunchbreak or browse the newsletter and give products a few seconds of attention. So, your product must be simple enough or specific enough to grab attention and make sense within a few seconds.
Hope this helps you prepare for Product Hunt a bit better, or, at the very least, help calibrate your expectations.
Updated on 24 May 2019.